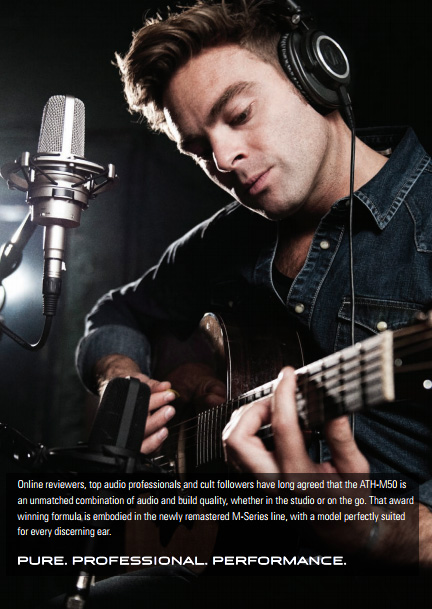 Studio Headphones are Not JUST for Industry Professionals,
They Are For YOU Too! Studio Monitor headphones, and most headphones marketed as DJ headphones offer a balanced sound. What's that mean? In reference to "EQ" or the Equalization, there are 3 major areas from which the sound music is comprised and discussed. These areas are the Highs, Mids and Lows. Lows are commonly referred to as "bass". Highs are things like vocals, strings and other higher pitched instruments.  Balanced sound is when all 3 of these areas are accurately and fairly represented in the sound of the music being heard through the headphones.
Why is this advantageous?
When you listen to headphones that are balanced you will literally hear things you NEVER heard before in songs you may have been listening to your whole life. Nuances that before where buried in fluffed up sound are now present and audible. All headphones have their own sound and characteristics. That's what makes them so fun to play with! When it comes to headphones you WANT balanced, but balanced headphones are not JUST for industry professionals, they are for you too! We have found that while you can not deny the popularity of super bassy headphones, almost all that say they "love" headphones eventually graduate to preferring a balanced sound over one that is all fluff.
So You Know You Need New Headphones, But Which Ones?
That's why we're here! Join us as we break down just which features make each of these headphones ideal for each type of person. Whether you are just an everyday lover of music who wants to finally hear the music they have been missing, or you are an industry pro, M-series has a headphone for you. Be sure to check out the videos, reviews, and special offers! If you have any questions, there is a question box on each product page!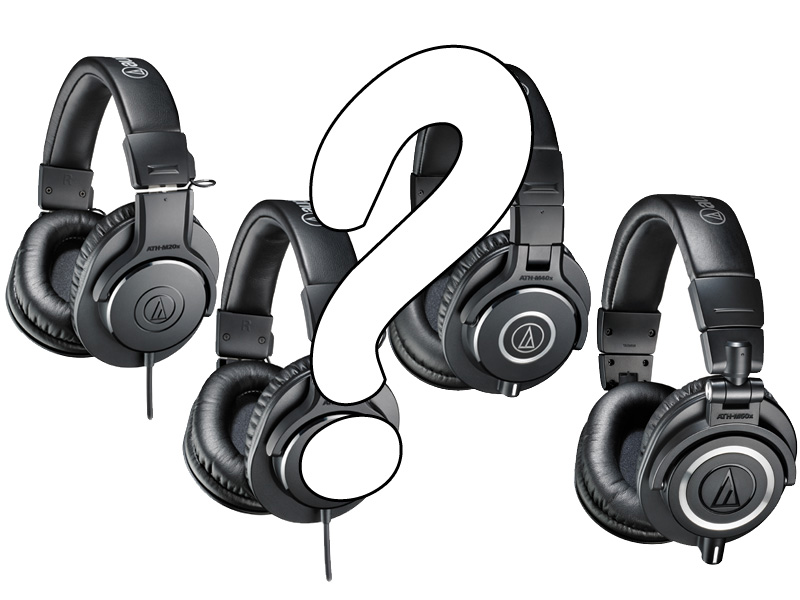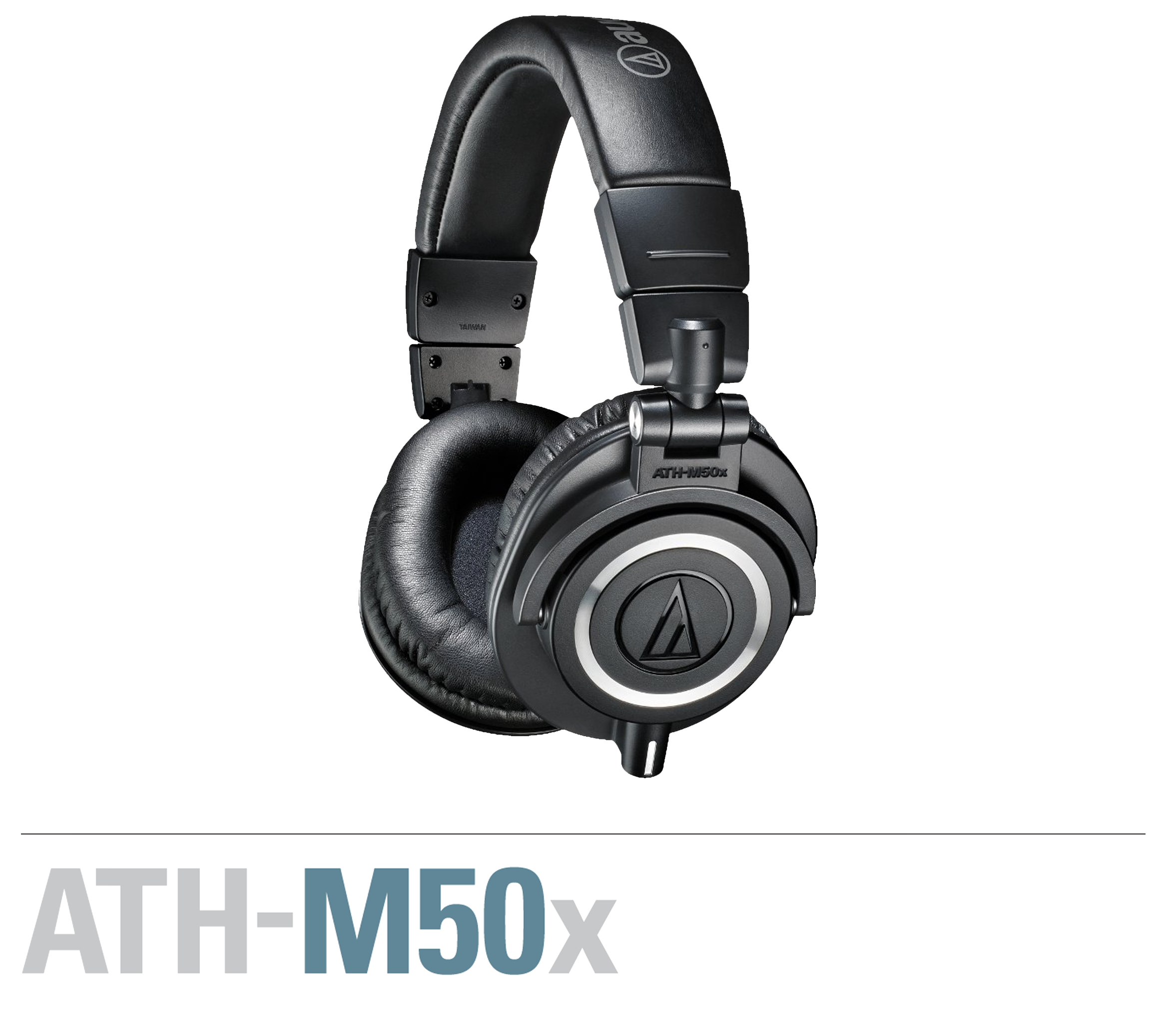 ---
Critically Acclaimed
Critically acclaimed M-Series professional monitor headphones deliver accurate audio and outstanding comfort, perfect for long sessions in the studio and on the go. Contoured earcups seal tight for excellent sound isolation, with minimal bleed. And the pro-grade materials are durable, yet comfortable. Find out why online reviewers, top audio engineers, and cult followers agree, M-Series is an unmatched combination of audio and build-quality that gets the job done. Hour after hour, year after year.
Sound

98%

Design

95%

Durability

98%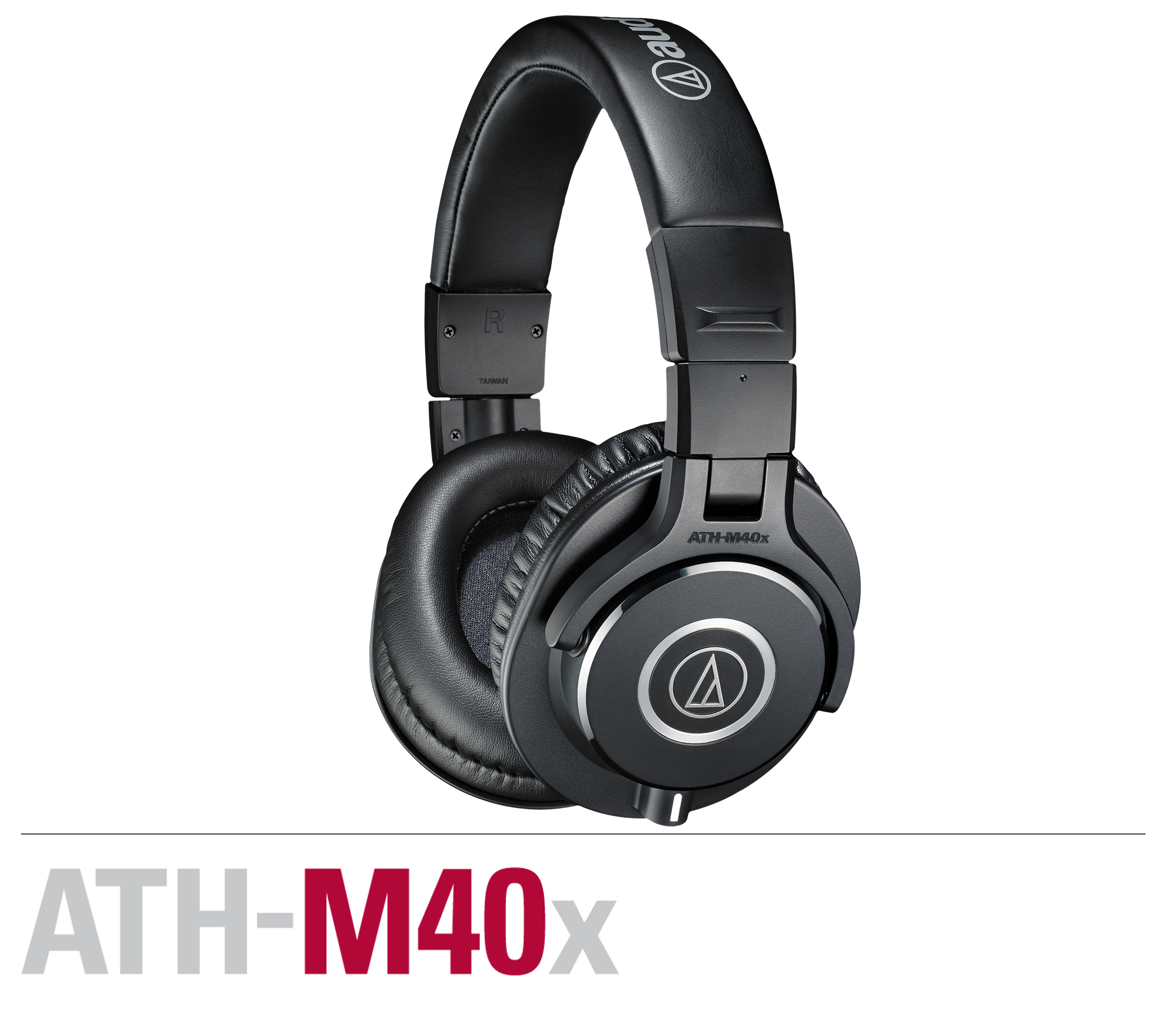 ---
Pure. Professional. Performance. professional 
The M-Series ATH-M40x professional monitor headphones are tuned flat for incredibly accurate audio monitoring across an extended frequency range. Your studio experience is enhanced with superior sound isolation and swiveling earcups for convenient one-ear monitoring. Engineered with pro-grade materials and robust construction, the M40x excels in professional studio tracking and mixing, as well as DJ monitoring.
Sound

95%

Design

87%

Durability

98%
Some of the best headphones money can buy.
Achieving a high degree of quality in a product while maintaining affordability is a challenge, one that Audio-Technica has risen to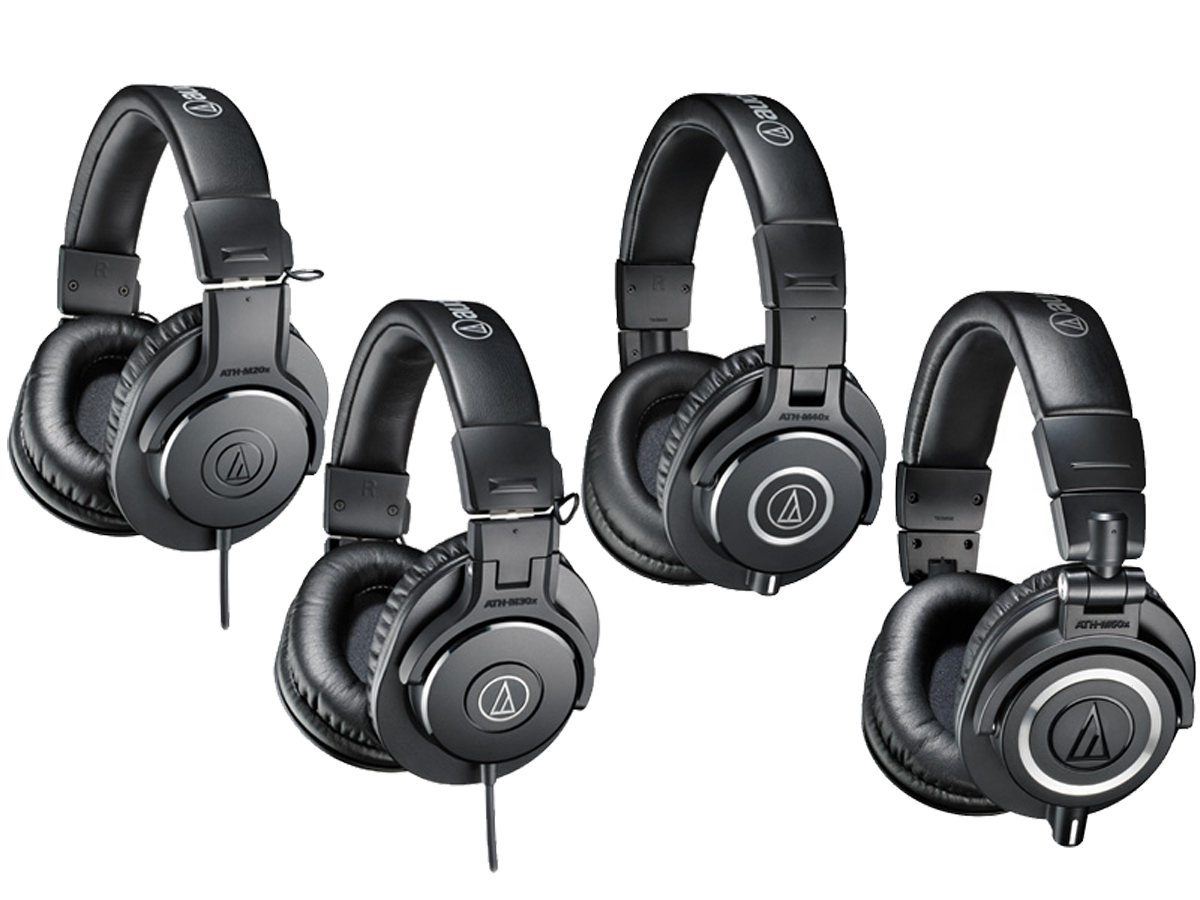 Audio-Technica is  excited to announce the release of their new Installed Sound Support App for iOS Devices. The easy-to-use mobile app provides a number of essential tools for system integrators, sound contractors, FOH engineers, musicans and other audio professionals in the field. Compatible with Apple iOS devices such as iPads and iPhones running iOS 5.1 or higher, the app is free and can be downloaded by visiting the  Apple App Store on an iOS device. 
In-app features include:
• Application guide for Audio-Technica microphones
• Wavelength Calculator
• Needed Gain Calculator
• 3:1 Microphone Placement Calculator
• RTA & SPL Meter
• Frequency Finder for Audio-Technica wireless products
• Record and Playback functions for sound system testing
The app is free, so download now and enjoy the convenience of all of the features right at your fingertips!
Are They Expensive?
Do They Fold?
While many of the previous M-series headphones did NOT fold, the new X line all fold with the exception of the M20x which is fair considering it's crazy low price.
Where Should I Buy Them?
Welp, we do love making websites, but we also kinda hoped you'd get them from us at Orbheadphones.com! If not, at least drop back by and let us know what you thought of them!
Do They Have a Detachable Cable?
The ATH-M50x, & ATH-M40x both have detachable cables and come bundled with extras, where as the ATH-M30x and ATH-M20x do NOT. That being said, the detachable cable will DOUBLE the lifetime of your headphones in many cases as broken cables is THE most common problem we see with headphones. If you can replace the cable, you just bought some more time!
Why X Series?
While all of the headphones Audio-Technica have produced over the years offer something to remember, the new X line of the M-series is truly a headphone for the 21st century. With a SLICK and modern design, the new M-series headphones fit right in with today's lifestyle. With a slightly improved bass response the new X headphones offer more of the sound people have been looking for, without ruining the nice balanced sound Audio-Technica is so legendary for.