Audio-Technica ATH-M50x Monitor Headphones
Top Of The Line…Top Of Their Game
The ATH-M50's have long been revered as some of the best studio headphones money can buy, considering their low price. The sound was perfect for studio monitoring, DJ-ing, listening to music on your portable device, and almost anything you can think of. While that's not something too many can argue with, the only thing that could knock the M50's off their throne was a newer model, the ATH M50x. People really wished the M50 featured shorter and detachable cables for portable use. Audio-Technica listened and delivered.
With the "If it ain't broke, don't fix it" approach, the ATH M50x retains the same sound signature people know and love from the M50s. The earpads and headband now feature a softer and more comfortable material than the M50s resulting in a more comfortable headphone. The headphone now comes with 3 cables, all featuring a 2.5mm locking mechanism. A 3m straight cable, a 1.2m coiled cable, and a 1.2m straight cable, optimized for portable use.
Audio-Technica never made any claims to change the sound quality, so with tight controlled bass as well as vivid mids and highs, the ATH M50x still provides the clarity that is suitable for studio monitors as well as enthusiasts. Having truly earned their place as one of the world's TOP studio headphones, you wouldn't be surprised if these headphones cost 300-400 dollars. But at only $169.99, they are a total steal considering how much value these give for your money.
Pure. Professional. Performance.
As the most critically acclaimed model in the M-Series line, the ATH-M50 is praised by top audio engineers and pro audio reviewers year after year. Now, the ATH-M50x professional monitor headphones feature the same coveted sonic signature, with the added feature of detachable cables. From the large aperture drivers, sound isolating earcups and robust construction, the M50x provides an unmatched experience for the most critical audio professionals.
More About the M-Series Headphones
Critically acclaimed M-Series professional monitor headphones deliver accurate audio and outstanding comfort, perfect for long sessions in the studio and on the go. Contoured earcups seal tight for excellent sound isolation, with minimal bleed. And the pro-grade materials are durable, yet comfortable. Find out why online reviewers, top audio engineers, and cult followers agree, M-Series is an unmatched combination of audio and build-quality that gets the job done. Hour after hour, year after year.

To reproduce a studio monitor environment within a pair of headphones, Audio-Technica took a radical approach in the creation of the M50x driver, bringing together all the know-how from its long history of hi-end audio excellence. Offering performance identical to the industry-standard M50 it precedes, the M50x provides clear, fatigue-free, high-resolution monitor audio.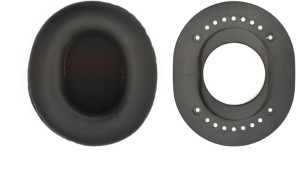 Critically acclaimed sonic performance praised by top audio engineers and pro audio reviewers
Proprietary 45 mm large-aperture drivers with rare earth magnets and copper-clad aluminum wire voice coils
Exceptional clarity throughout an extended frequency range, with deep, accurate bass response
Circumaural design contours around the ears for excellent sound isolation in loud environments
90° swiveling earcups for easy, one-ear monitoring
Professional-grade earpad and headband material delivers more durability and comfort
Detachable cable (3 cables included)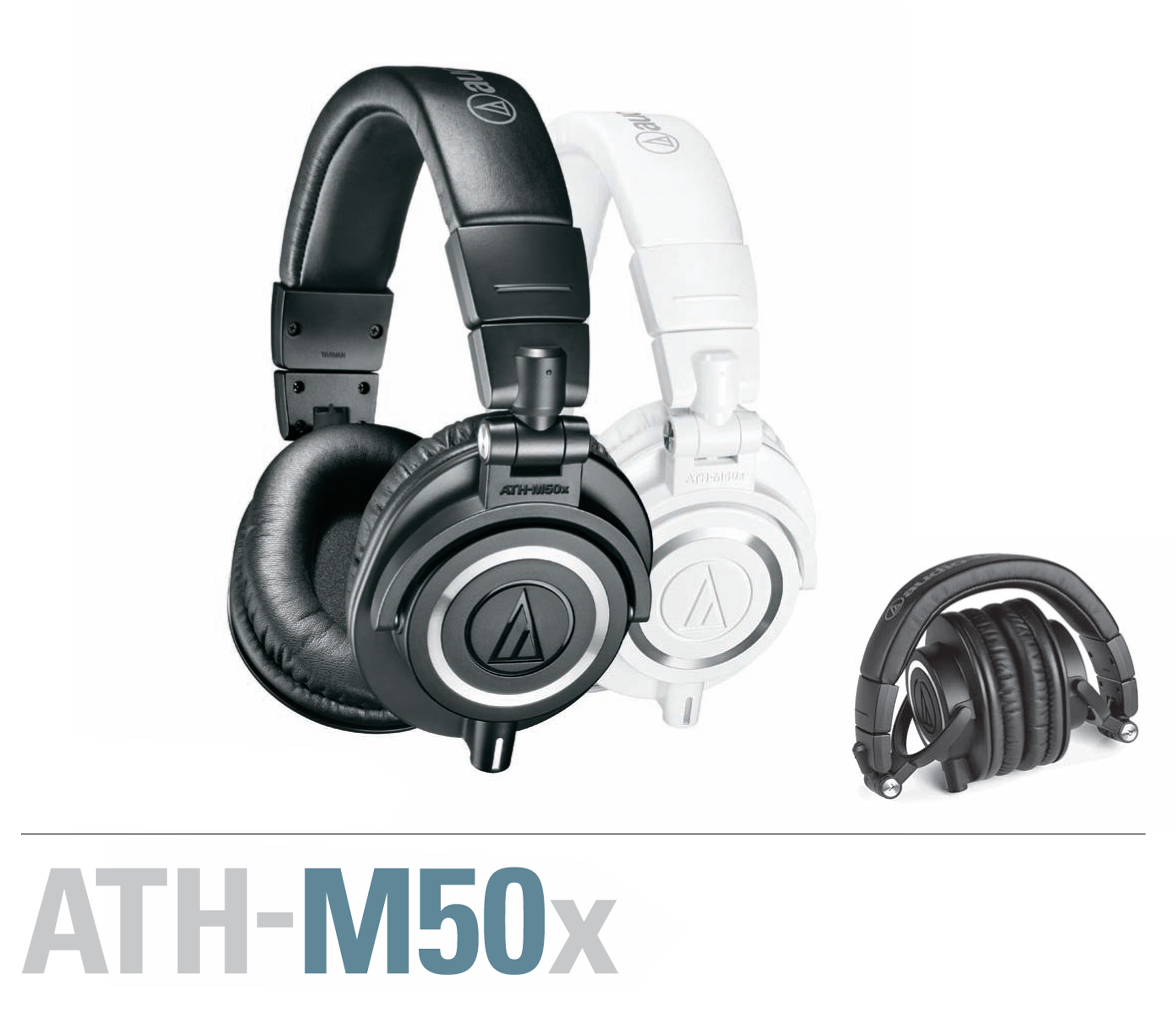 Who are the M50x Studio Monitors Ideal For?
Music Lovers Looking for Quality Audio
Studio Professionals
DJs and Bedroom Producers
Musicians
Sound

98%

Design

95%

Durability

98%

Value

80%
I'm a first-timer to Audio Technica Ath-50x and here are my thoughts. The main reason for my purchase is listening to it during commutes in NYC and also because it has three cables. From what I've researched, cables often gets damaged from the ATH-M50 and often you have to replace the whole headphone. Luckily, I stumbled across the m50x and I cancelled my order for my m50wh.
The best way to describe the sound of Audio Technica is like if you're in a movie theater and the floor/room vibrates when the sound gets high. Yes it's a good sensation especially if apple earbuds were your main source of music.
There were a lot of things that I've heard from songs that I havent heard before. For example, I've been obsessed with Let it go by idina Menzel. You can literally hear Elsa take off her cloak where before I couldnt. THE BASS, since this is the first time I bought and nice pair of headphones, the bass is ridiculous to me. I never knew there were bass in some songs that I've been listening to for years.
Now that I have heard this pair of headphones, I always expect more from music, like bass and certain drops. In a way it made music even more wonderful, in another way, anything that's not of this quality is basically crap. Like my earbuds.
Also I've searched for almost every review and youtube clip regarding this pair of headphones. Shout out to Marquee Brown since he made awesome reviews leading to my purchase!
WOW! – DESTROYED THE BEATS
I had some Beats By Dre. Studios ($300+) that I had been using for a while.
I decided to pick up a pair of ATH-M50x's from Amazon and I was shocked from the results!
The bass is a tiny bit less than the Beats By Dre, but it sounds SO MUCH CLEANER! I totally prefer the ATH-M50x's bass over the Beats.
Sound quality is amazing.
They're huge, so they don't stress on your ears, which is great.
Overall, 10/10, unbelievable.
Ignore every other review that you've seen. These are 10/10 headphones.
Looking To Pick Up Your Own Pair?
Buy Now
Want Special Offers On These Amazing Headphones?  Enter Your Best Email Below So We Can Send You Some!