Audio-Technica ATH-M30x Monitor Headphones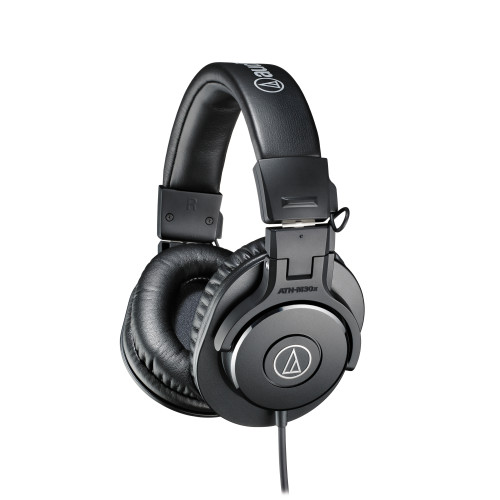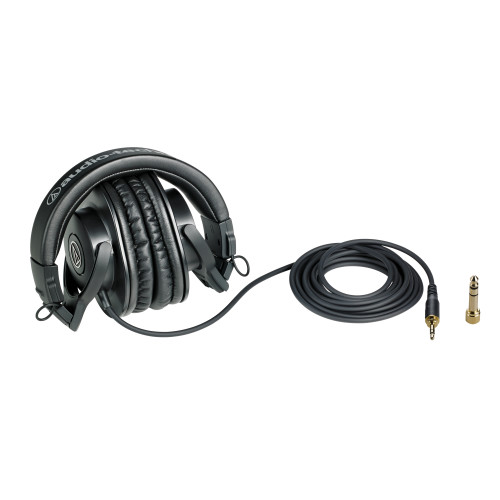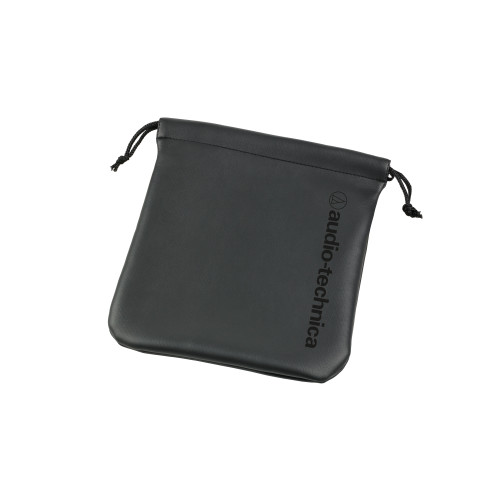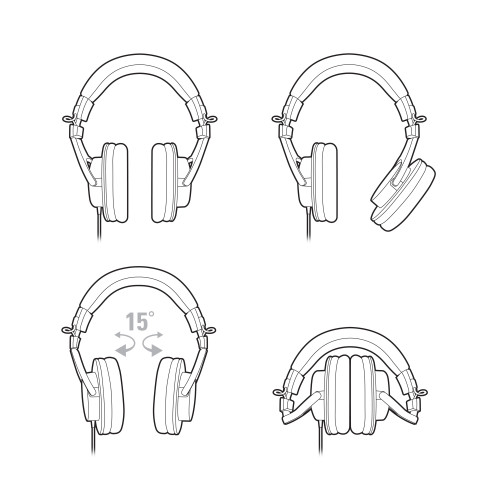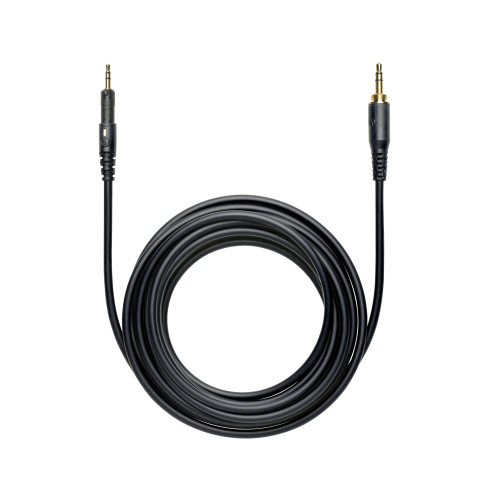 Pure. Professional. Performance.
The M-Series ATH-M30x professional monitor headphones combine modern engineering and high-quality materials to deliver a comfortable listening experience, with enhanced audio clarity and sound isolation. Tuned for highly detailed audio, with strong mid-range definition, these versatile monitoring headphones are ideal in a variety of situations. Designed primarily for studio tracking and mixing, they offer added features for increased portability, making them a great choice for field recording.
More About the M-Series Headphones
Critically acclaimed M-Series professional monitor headphones deliver accurate audio and outstanding comfort, perfect for long sessions in the studio and on the go. Contoured earcups seal tight for excellent sound isolation, with minimal bleed. And the pro-grade materials are durable, yet comfortable. Find out why online reviewers, top audio engineers, and cult followers agree, M-Series is an unmatched combination of audio and build-quality that gets the job done. Hour after hour, year after year.
Advanced build quality and engineering
40 mm drivers with rare earth magnets and copper-clad aluminum wire voice coils
Tuned for enhanced detail, with excellent mid-range definition
Circumaural design contours around the ears for excellent sound isolation in loud environments
Convenient single-side cable exit
Driver 40 mm
Magnet Neodymium
Voice Coil CCAW (Copper-clad aluminum wire)
Frequency Response 15 – 22,000 Hz
Maximum Input Power 1,300 mW at 1 kHz
Sensitivity 96 dB
Impedance 47 ohms
Cable 3.0 m (9.8′), left-side exit
Weight 220 g (7.8 oz) without cable and connector
Included Accessories 1/4″ (6.3 mm) screw-on adapter, pouch
Let's See How The ATM-M30X
Stack Up Against The ATH-M30!
While there's a lot that make these headphones similar…
It's what sets them apart that's truly key!
The Audio Technica ATH-M30x are excellent sounding headphones in the sub $100 range. I'm using the M30x as a second pair of headphones to listen to music and when watching movies or TV shows on an iPhone, iPad, or through an AV receiver. I wanted headphones that would sound great, be well built, be portable, and yet be affordably priced. In those regards, the M30x delivers.
The M30x is a nicely designed successor to the popular M30 headphones which they are replacing. I really like Audio Technica's styling update for the M30x, giving it a look similar to the iconic M50 and newer M50x headphones. Like the M50 and M50x, the M30x now features a collapsible design for space saving portability. Both of those are welcome changes from the dated looking and clunkier M30. A few months back I purchased a pair of M30 headphones, used them for a couple of weeks before returning them, and then purchased the M50 headphones. The design and feel of the M30x is much improved from the M30.
Probably the best headphones I've owned. I was looking for some good headphones that wouldn't be too expensive and had seen that people generally like this company, so I decided to pre-order these. Though people who have owned better headphones will possibly say these suck, I think they are a great purchase. The build quality is impressive. Nothing about it feels cheap to me and they are very light and comfortable. The sound quality is better than any headphones I've ever owned. The only thing that I might want more is noise cancelling, which these don't have, but they are a snug fit so there is some reduction in noise just not for all the city sounds.
Looking To Pick Up Your Own Pair?
Buy Now
Want Special Offers On These?  Enter Your Best Email Below So We Can Send You Some!